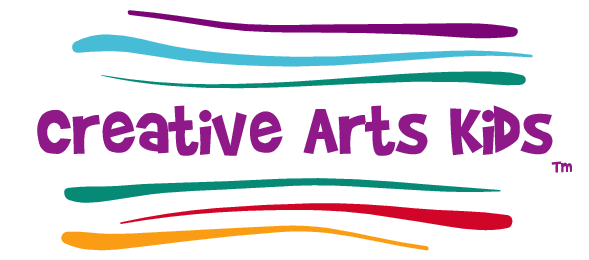 Creative Arts Kids
After-School Registration Now Open
for Fall 2023!
Structured progr

ams,

summer camps, and after-school programs hel

ping students explore and express their creativity through the arts
Preschool Programs
Now Enrolling for Fall 2024
General Info
The Creative Arts Kids Preschool Program operates twice each day Monday-Friday, once during the mornings (9:00-12:00), and again in the afternoons (12:30-3:30). Parents may register their children to attend on two, three, four, or five days per week in either program or may attend on a drop in basis. The program runs from the day after Labor Day through the last week before Memorial Day. There will be some days during the school year when the CAK Preschool Program is closed for holidays or special occasions.
​
​
​
Preschool includes:
​
age appropriate activities in reading readiness and basic math concepts
creative movement class
guitar and keyboard
painting and clay classes
drama/theatrical arts classes
time to free play and socialize with friends
​
​
​
​
CAK provides individual attention to each child, and group lessons both academic and in the arts. Students will work part of the day individually on learning basics and school-readiness, and another part of the day in group activities experiencing narrative and story to further necessary learning skills and skills of creativity and expression.
​
Individual Exploration
Each day students participate in Individual Exploration Time, which is one-on-one time with a teacher in basic work in math, reading, writing, geography, and free expression. We recognize that it is important to encourage children to develop healthy relationships with their work. With guidance from teachers, students choose their own work plans. Activities are fun and varied and our students look forward to choosing their work each day.
In addition to Individual Exploration Time, students participate in two fun group lessons each day: Academic and Arts
Group Academic Lesson
The Group Academic Lesson is a 30 minute lesson based on a children's book where students work on listening skills needed for school. Students do a great job asking when called upon, taking turns speaking, passing materials, and following concepts and staying on topic. Our curriculum uses some of the most engaging and interesting children's literature we could find. The stories inspire curiosity and create a starting point for students to wonder about topics that will be presented by the teacher. This natural introduction to material is the hallmark of our program. Students inevitably begin to ask for more information rather than the teacher simply interjecting concepts. This creates an engaged class setting and is a joy to participate in both as a student and teacher. That is the power of a well written story at work! Throughout the year students become biologists studying caterpillars transforming into butterflies, become ornithologists studying birds, their habitats and different species, become cartographers mapping their classrooms and exploring the seven continents, and the list goes on and on. These lessons are truly special: we sing, we dance, we learn, and students are using writing and reading skills without realizing they are working at all. This curriculum is a result of years of trial and error and countless hours perusing children's libraries. We love it as much as the students do.
​
Group Arts Lesson

​
The Group Arts Lesson is a 30 minute lesson based on five disciplines: dance, music, drama, art, and literature. Again, a children's book begins to open up the curiosity in our little ones as we then explore our creativity through the arts. These lessons introduce age appropriate technique while always leaving time for students to compose, choreograph, paint, sculpt, act, etc... This curriculum is playful yet powerful in the confidence it builds for people to think creatively and express their own thoughts in a forum that respects everyone's thoughts and creations. In each subject students are introduced to famous artists, choreographers, composers, and directors and students are encouraged to notice the fact that these people had their own way of doing things in hopes to encourage our students to feel confident in finding their own way of painting, dancing, singing, etc... This is beautiful and sweet to watch unfold as teachers. Students look forward to "dance day" or "music day" and the classes meet once per week on the following schedule: Monday: dance, Tuesday: art, Wednesday: music, Thursday: drama, Friday: literature.
​
Free Play
In between structured lessons, there is time for free play. This time is important to build connections with friends, improve communication skills and to just have fun. There is a nice balance between structure and free time throughout the day which allows for happy and excited children.